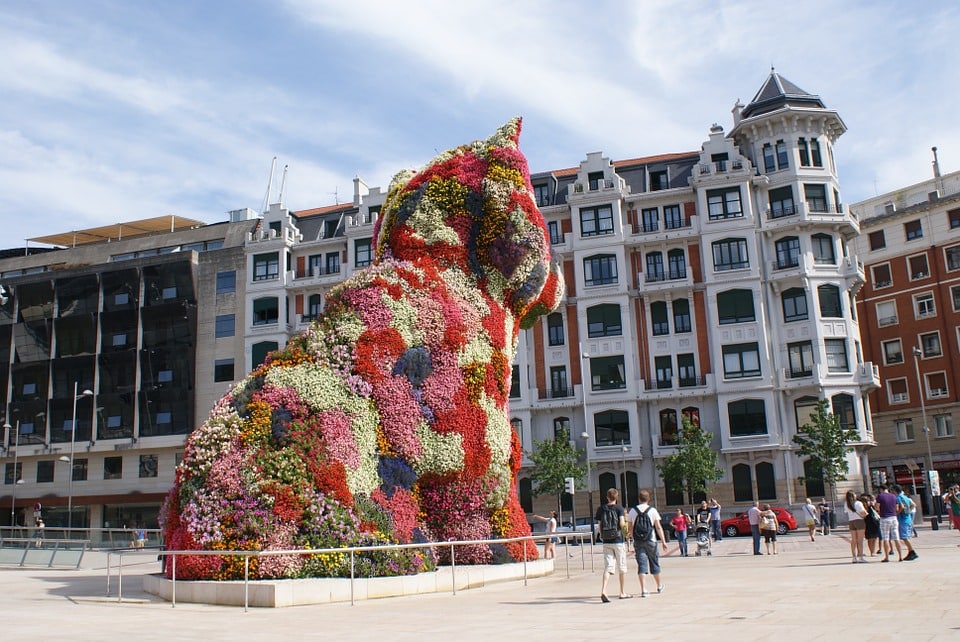 Bilbao Spain
Campsite near Bilbao
Bilbao, capital of Vizcaya, province of the Basque Country, is a port and industrial city surrounded by mountains. If you're planning a camping trip to Bilbao, this amazing city is sure to surprise you. Indeed, Bilbao's dynamic city center, with its old quarters and numerous museums, is a delight for the many tourists who visit the city every year.
From Camping Village Eskualduna in Hendaye, it takes 1 h 30 by car. During your camping vacation with us, you'll have the opportunity to make a little Spanish getaway. A busy day in Bilbao.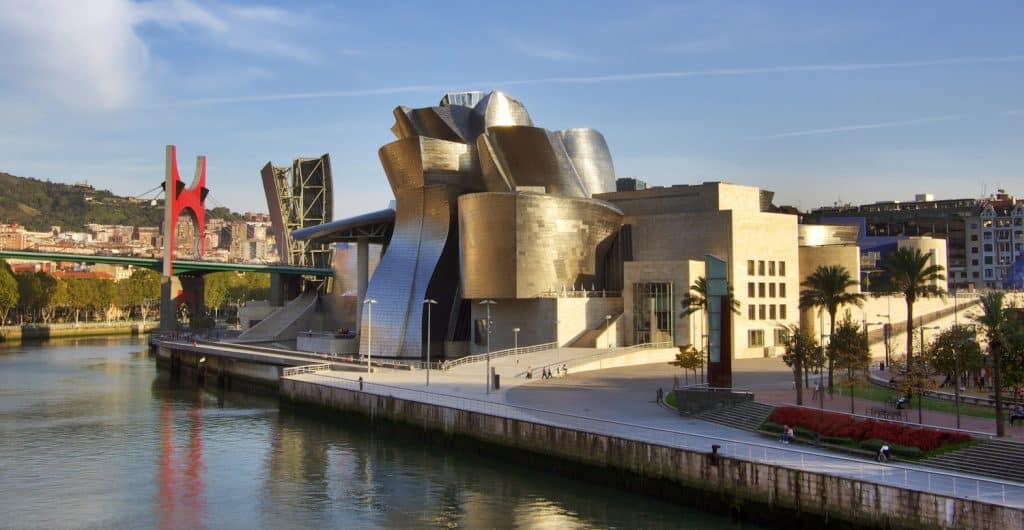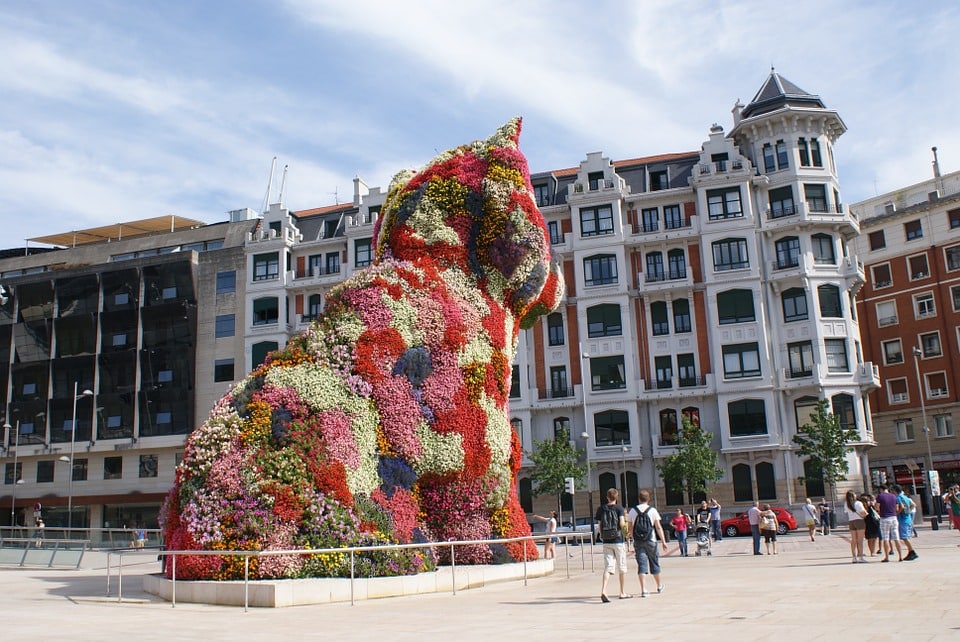 Camping Bilbao with seaside pool
At Camping Eskualduna, you'll find all the comforts you need for your camping vacation in the Basque Country. You'll be able to take full advantage of the 2,000m² aquatic area with indoor heated pool, the beautiful city of Bilbao and the charm of the Spanish Basque Country. You're in a 4-star campsite with the quality of service that has long been the campsite's reputation. A whole range of mobile homes, chalets and tent pitches are available for a 100% successful stay.
To find out more about Bilbao, visit theTourist Office website.
Basque gastronomy
For a taste of local life, stop by the Market " Mercado de la Ribera or Marché de la Rive as some would have understood it, a large covered market in a beautiful art-deco building overlooking (with its large decorated windows) the river that runs through the city.
This traditional market can be a good introduction to Basque gastronomy, renowned for its richness. You'll see the long displays of fish and seafood, fruit and vegetables, which you're sure to find on your pintxo plate in one of the city's many bars. Must-try pintxos include salted peppers, tortillas, cod, croquettes…
We therefore recommend a gourmet getaway to Plaza Nueva, a meeting place for locals and tourists alike. A large, friendly square, as much for children, who play in the middle, as for adults, with its many bars and stores under the arcades.
Here you can sample the finest tapas. If you pass by Sorginzulo, don't miss the ham croquettes or the delicious monkfish and shrimp kebabs. And if you're feeling peckish, stop by Gure Toki, famous for its blood sausage, cod in pil-pil sauce and Idiazabal cheese soup.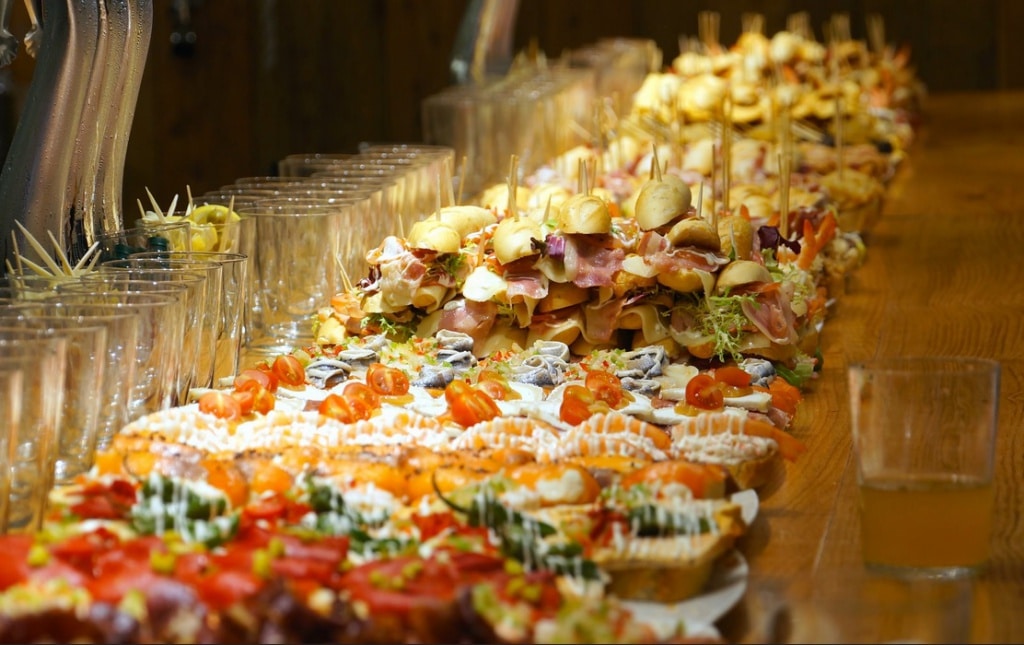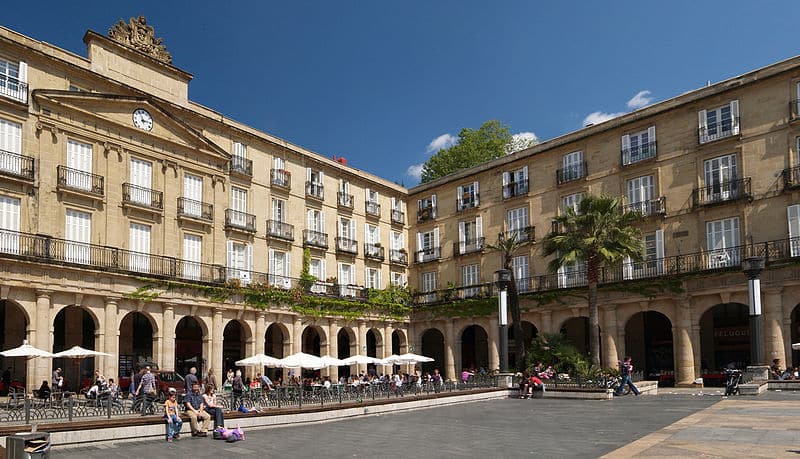 Camping near Bilbao in the Basque Country: a wide choice of amazing museums
To begin with, in Bilbao, you can choose the museum that suits your tastes: Museum of Fine Arts, Maritime Museum, Basque Museum…
If you had to choose just one, don't miss the Guggenheim Museum, a modern art museum designed by Frank Gehry and a symbol of the city. This museum exhibits famous modern and contemporary works of art. With its avant-garde style, titanium cladding and many curves, it's the building itself that will catch your eye.
What to see in Bilbao
If you're looking for a bit of height and a panoramic view of the city, we recommend taking the Artxanda funicular. From the top of the mountain, you'll be able to take in Bilbao's main historical monuments, the most modern skyscrapers, the big soccer stadium, and the Pyrenees in the background. You'll love your camping vacation around Bilbao.