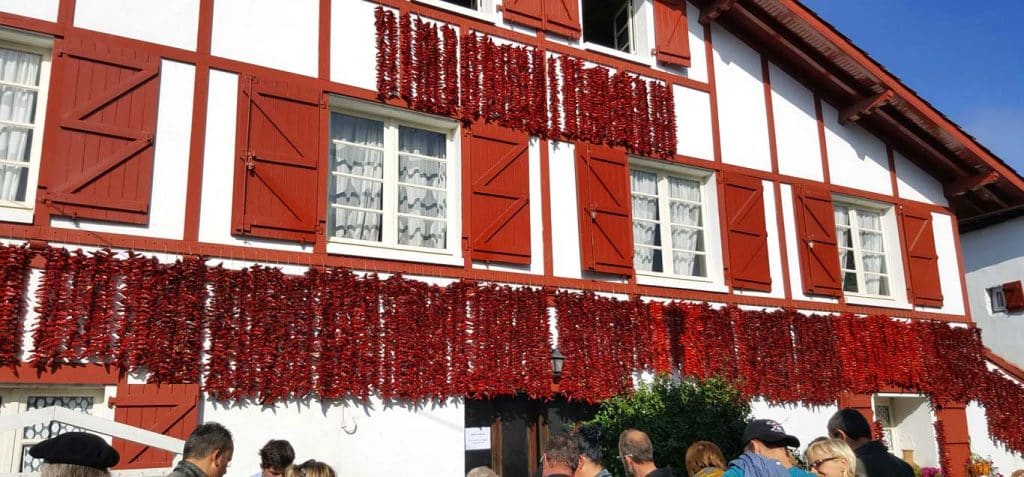 Espelette
Espelette is about 35 minutes from Camping Village Eskualduna (4 stars). If this village is famous for its chili pepper (sold here in all its forms), it's also very pleasant to visit. At once authentic and open to the world, it proudly displays its heritage: the castle of the Barons of Espeltza, the church of Saint-Etienne, its wash houses, as well as its charming alleyways brimming with local crafts. It's also the starting point for hiking, mountain biking and other sporting activities, thanks to its natural setting!
Camping Eskualduna near Espelette on the Basque Coast
Our campsite is located on Hendaye beach (with free shuttle bus in season) in the heart of the Basque Country.
You can rent a mobile home or a camping pitch. You'll find all the facilities you need for your comfort, including a grocery store, restaurant, two-pool swimming pool and even Wi-Fi internet access.