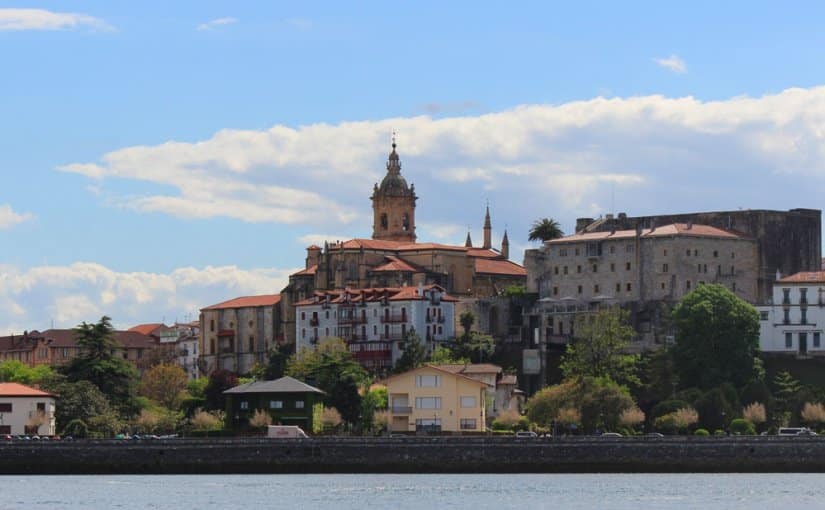 Fontarrabie (Spain)
Camping Fontarrabie in Spain
A must if you're staying at Camping Village Eskualduna in the Basque Country: a visit to Fontarrabie, or Hondarribia in Basque, just 4km from your pitch, on the other side of the Bidasoa river, which serves as a natural border.
During your camping vacation near Irun, discover this perfect destination for half a day, or to finish the afternoon and start the evening… The historic center with its narrow pedestrian streets, colorful old houses and flower-filled balconies will have you pulling your camera out of your bag!
Your camping vacation in Fontarrabie
The fortified old town, overlooking the Bidassoa River, offers a superb view down to Hendaye beach. Parts of the ramparts, marked by cannonballs, drawbridges and moats, still remain. Its cobbled streets and architecture will take you back in time!
To get there, we recommend taking the shuttle bus from Hendaye marina. In just a few minutes and for less than two euros, aboard this small boat, you'll arrive by sea at the foot of the old town. Tickets can be purchased on site, no need to reserve. It's the ideal place to sample pintxos (Basque for "tapas").
Visit Fontarrabie in Spain
Traditional fishermen's houses with their bright colors and flower-filled balconies in the background, a platter of pintxo, surrounded by chilled aperitifs on an old wooden barrel on the terrace: this is the perfect souvenir photo for a successful vacation in France. Basque Country ! As you can see, Fontarabie is full of superb places to discover and enjoy Basque gastronomy. If we can recommend a few, don't hesitate to stop off at Taberna Gran Sol, which is highly reputed and appreciated by locals and tourists alike, and has already won several awards for best pintxo. You can even see the prices framed inside.
You can also take a stroll along the bay, to enjoy the view of Hendaye and the Bidassoa with its small boats, and the Rhune mountain in the background, weather permitting.
For more information, contact the Fontarrabie tourist office directly.