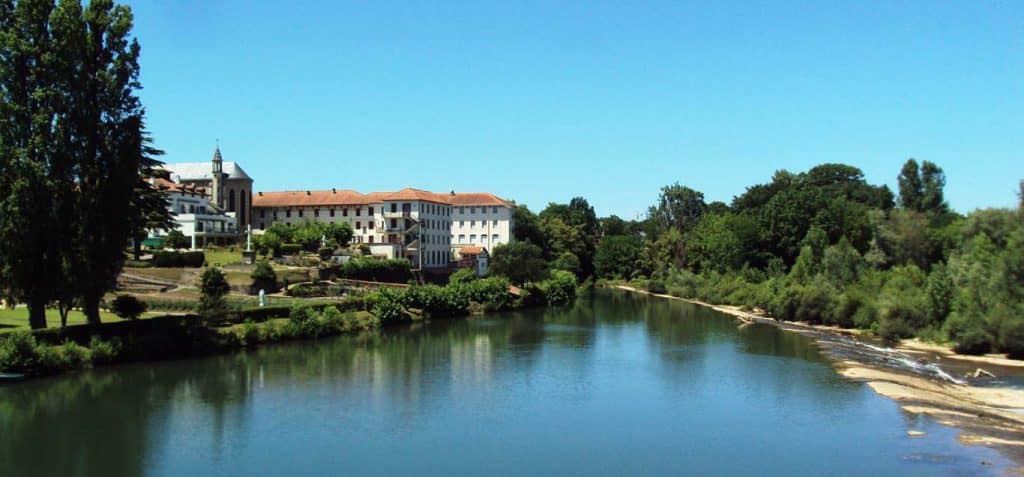 Ustaritz
Camping near Ustaritz on the Basque Coast
Ustaritz is located 30 minutes north-east of the 4-star Hendaye Eskualduna campsite. Its location halfway between St-Pée-Sur-Nivelle, Espelette and Anglet makes it an ideal stopover for visitors seeking to discover the region's typical Basque villages.
What's more, the village stretches along both banks of the Nive river in a very green setting, with a beautiful view of the Atlantic Pyrenees. In addition to its superb views, visitors can discover its monuments, which are well worth a visit! In terms of heritage, walkers can visit the Duc d'Aquitaine castle, the Sainte Catherine chapel and a 19th-century church. As you stroll through the village, you'll also come across middle-class houses such as Argentina and Névada, which bear witness to Labourdine architecture.
The town is also a Mecca for Basque culture (dances, songs, Basque strength). You can also buy local products direct from the farm: peppers, ewe's milk cheese with black cherry jam, Basque cake and chocolates. A feast for the taste buds of epicureans!
Discover the region by cycling from Ustaritz to Bayonne
In terms of nature, the Nive is a great place to fish for pike and perch, but that's not its only natural asset! Lovers of wide-open spaces can also take advantage of a 12.4 km cycle route along the River Nive to Bayonne, in the shade of oak trees. Mostly considered as a greenway and of easy level, the Nive greenway offers a great idea for a bike ride through the Atlantic Pyrenees, away from vehicles.
Your camping vacation near Ustaritz by the sea
Our Eskualduna campsite is located on Hendaye beach (with free shuttle bus in season) in the heart of the Basque Country.
For your stay or weekend camping on the Basque Coast, we offer you the chance to rent a comfortable mobile home or camping pitch just a stone's throw from the sea and close to many Basque villages such as Ustaritz.
You'll find all the facilities you need on site, including a grocery store, restaurant, two-pool swimming pool with 2,000 m² water park and even wifi internet access. There's something for everyone to enjoy on a camping holiday in the Basque country!